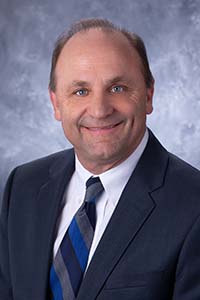 Vice President
"Our customers often have great amounts of capital in play and they want to know we are 110% dedicated to their project, their deadlines and to insuring we deliver the quality that is synonymous with Simplex."
Dave Boniello approaches his job from a unique perspective – over his 30 year career he has experience across all phases of construction from customer to carpenter to Simplex executive. He is another of the Simplex team that rose from an entry level construction job to his management role with Simplex.
Dave has been with Simplex for almost three decades. Over that time he has held multiple positions including Multi-Family Sales Manager. He has extensive experience working with commercial customers on often highly complex projects.
Dave Boniello has played a key role in all large scale projects Simplex has built over the past twenty years including The Cottages at The Hershey Hotel, Marywood University Dormitories, Bancroft Green Philadelphia (registered with the certification goal of LEED Platinum), The Villas at Happy Valley (high-end townhome style student housing built for a private developer at Penn State University) and many more.
Asked to note a project of which he is proud to have played a role, he cited Mansfield University Dormitories. "The Mansfield University project consisted of 151,852 square feet of some of the most beautiful dormitories in the nation. This project combined the efficiencies of modular construction with our abilities at Simplex to handle large scale logistical issues. That project, completed at the close of 2013, was a milestone project for Simplex and for modular construction as a whole."
Request a ZOOM Meeting
Would you like to request a ZOOM meeting?
Please complete the form below and we will work with you to set up your meeting.