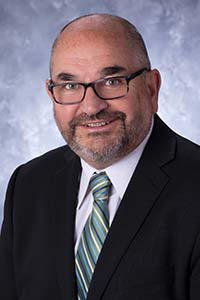 Vice President
Dave Mertz serves as Simplex's Vice President of Sales and Marketing – responsibilities he is well-positioned to handle.
Dave has dedicated his professional life to the modular industry. With over 32 years of expertise, he has been at Simplex since 1999 and brings a customer's prospective to his work along with a proven ability to get things done. Dave's close association with many of those within our builder network and his understanding of their challenges and needs helps our builder's grow their own businesses.
In addition to planning and implementing sales strategies designed to keep Simplex at the top of the industry, Dave Mertz is responsible for setting and supervising the entire residential sales effort at Simplex. These responsibilities put him in daily contact with all facets of the Simplex operation – from sales to engineering, plant management and more, but it's the time spent with customers that Dave enjoys most.
Dave Mertz was instrumental in the establishment of several new product lines and divisions at Simplex. Modern Architectural Modular, Beach & Shore Homes, Accessory Dwelling Units, (ADU'S) and more, all came about under Dave's watch. Dave understands the needs of customers and the value of close cooperation with architects and engineers.
Dave also oversees Simplex's marketing efforts which include their website, Facebook along with other social media platforms, the Simplex App and the Simplex Podcast. Dave firmly believes that Simplex's social media efforts have paid dividends in market presence and sales. Dave has helped develop these tools with the long-term goal of assisting our builders better meet the needs of their customers. Dave also severs on the board of the Modular Home Builders Association.
Request a ZOOM Meeting
Would you like to request a ZOOM meeting?
Please complete the form below and we will work with you to set up your meeting.