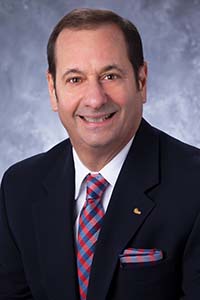 Patrick A. Fricchione, Jr.
General Partner
President & CEO
Pat Fricchione is CEO and General Partner at Simplex. He represents the second generation of family leadership of the company founded by his father and uncles. Pat began his career on the shop floor and has worked in almost every division of the company.
Under Pat's leadership, Simplex has grown in to a nationally recognized, high quality modular builder with a reputation for technical innovation.
Pat is a hands-on leader. When asked about the developments he is most proud of, he cited the Simplex commitment to Multi-Family and the commitment to think beyond traditional modular building techniques when working with customers. "The ability to rethink/re-engineer our business to build multi-million-dollar townhomes in Philadelphia and beyond, large scale student housing, very large-scale residential developments and more have revolutionized Simplex. We are attracting non-traditional modular customers who see our industry as supplying a superior building method that will take them from planning to revenue generation faster than any other method. It's very satisfying to have emerged as a leader in this field."
Pat Fricchione has served as Chairman of the Building Systems Council (a division of the National Association of Home Builders). He has also served as the President of the Modular Building Systems Association. Pat is the immediate past Chairman of the Greater Scranton Chamber of Commerce, President of the Scranton Half Marathon and serves on the Board of The Women's Resource Center of Northeast PA
Request a ZOOM Meeting
Would you like to request a ZOOM meeting?
Please complete the form below and we will work with you to set up your meeting.