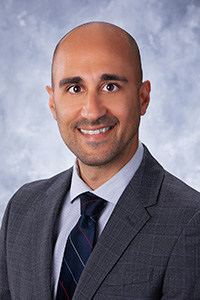 Residential Sales Consultant
Zach Boniello: Residential Sales Consultant at Cornerstone Building Solutions
Meet Zach Boniello, a knowledgeable and experienced Residential Sales Consultant at Cornerstone Building Solutions. With a passion for delivering affordable and efficient custom-built modular homes, Zach is your go-to expert for all your homebuying needs.
With a strong educational background, Zach graduated from Johnson College in 2013. This foundation, combined with his years of industry experience, has equipped him with the skills and expertise necessary to guide prospective homebuyers through the entire process of purchasing their dream home.
At Cornerstone Building Solutions, we understand that finding the perfect home can be a daunting task. That's why Zach is here to make the process as smooth and enjoyable as possible. With his friendly and professional demeanor, he will take the time to understand your unique needs, preferences, and budget constraints. By working closely with you, Zach will provide expert advice and recommendations, ensuring you find a custom modular home that exceeds your expectations.
What sets Cornerstone Building Solutions apart is our commitment to quality craftsmanship and energy efficiency. Our custom modular homes are built using cutting-edge techniques and high-quality materials, ensuring long-lasting durability and minimal maintenance. Additionally, our homes are designed with energy-efficient features, helping you save money on utility bills while reducing your environmental footprint.
Whether you're a first-time homebuyer or looking to upgrade to a more spacious and modern home, Zach Boniello and Cornerstone Building Solutions have got you covered.
Request a ZOOM Meeting
Would you like to request a ZOOM meeting?
Please complete the form below and we will work with you to set up your meeting.